Kofi D. Fynn is the Managing Director of Petra Trust Company Ltd. Prior to founding Petra Trust, Kofi was Chief Operating Officer in charge of Asset Management at Oceanic Capital Company Limited ("OCCL"), the investment banking subsidiary of Oceanic Bank International Plc. At OCCL, Kofi was responsible for setting and implementing the strategy for the asset management business, as well as co-managing the day to day operations of OCCL. In addition to his executive responsibilities, and as part of his broad leadership roles within the Oceanic Bank Group, Kofi led the strategic review of Oceanic Bank's decision to enter the Nigerian Pension Market as a Pension Fund Custodian, and advised the firm on how to position the pension custody business for success.
Kofi joined OCCL in March 2008 from Wellington Management Company in Boston, Massachusetts, where he was an associate partner. Wellington Management is a global asset management firm with in excess of $550 billion of assets under management. As the lead portfolio manager for central banks and international organization mandates, Kofi managed a portfolio totaling $4 billion in assets. This was broadly distributed among pension fund, reserve fund and sovereign wealth fund mandates from some of the largest institutions in Asia and Africa. In addition to his portfolio management role, Kofi was responsible for leading the firm's advisory effort to this sector. Working closely with some of these institutions and their consultants, he provided advice on investment policy design, implementation and monitoring.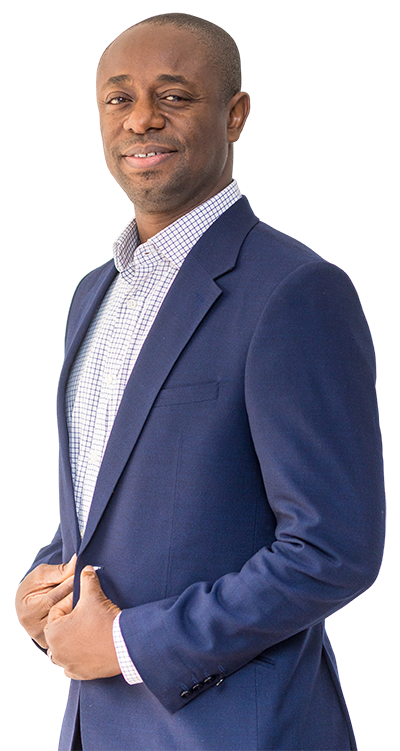 Before joining Wellington Management Kofi worked at Blackrock Financial Management, a global asset management firm with over $3.6 trillion under management, At Blackrock he led the team responsible for the management of risk in all of the firm's leveraged vehicles.
Kofi earned both bachelors and a master's degree in engineering from the Massachusetts Institute of Technology and holds an MBA from the Harvard Business School.