Kofi Kwakwa is an investment professional with significant experience in private equity investment management, corporate governance, entrepreneurship, and general corporate leadership. He is a partner with African Capital Alliance, a pioneering West African private equity investment firm, with over $1bn under management. In that capacity, he is one of 5 partners overseeing investments in West Africa across a broad range of sectors including TMT, Energy, Financial Services, FMCG, and Industrials. He is also the Founder of Sagevest Holdings, a venture capital investment holding company, focused on investing in and developing projects in Agribusiness and Industrial Processing in Ghana.
Mr. Kwakwa started his career as a management consultant with Deloitte & Touche Consulting, working with the firm in the USA and West Africa. He was one of the Firm's leaders in establishing a vibrant management consulting practice in West Africa, developing and executing significant mandates in Ghana, Cote D'Ivoire and Nigeria. He subsequently joined McKinsey & Company, where he played a pioneering role in establishing the Firm's practice in South Africa, after having joined in the North American practice. While at McKinsey, he led substantive engagements to develop and execute growth and restructuring strategies of major corporates across Africa.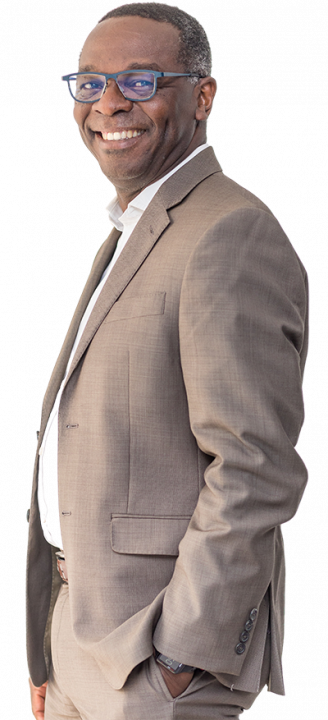 Mr. Kwakwa also worked with the Standard Bank Group, then the largest banking group in Africa, where he was one of the leaders of the Group's Strategic Investments business unit, focused on making private equity investments in non-bank financial institutions across emerging markets. Mr. Kwakwa attended Achimota Secondary School, completing his A-Levels in 1986. He graduated from Swarthmore College (USA) in 1990, with a Bachelors' Degree in Economics, Mathematics, and Public Policy. He subsequently graduated from the Harvard Business School in 1994 with an MBA in General Management.
He is a Director Emeritus and past Chairman of Ashesi University, and currently serves as the Chairman of Ghana International School. He was a World Economic Forum Global Leader for Tomorrow and is a Founding Member of the Ghana Chapter of Young President's Organisation (YPO). Mr. Kwakwa is resident in Ghana and married with three children.